I conduct group Swing classes in conjunction with the city of Cypress Recreation and Community Services.

All classes are conducted at the Old Ranch Golf Practice Center
3845 West Lampson Ave. in Seal Beach.

The classes are open to the beginning and the experienced golfer. I limit the size of the groups (6-7 per session) to allow me to help build (for beginners) or upgrade (for the experienced) swings.

Open to ages 10 through adult.
Class dates / times are listed below. I encourage parents, along with their children, to register. This is a great opportunity for one to introduce another to golf.

All skill levels welcome.

I can work on individual upgrades/corrections.

This is the only group swing class of this size that I do. If interested, please register A.S.A.P.
And please feel free to call me regarding at (714/336-5977)

All class registrations are done at the city of Cypress Recreation and Community Center. ( 5700 Orange Ave)
**Credit cards are accepted, but you must register at the Community Center when using credit cards, OR:

(new!) Online registration available at www.cypressrec.com

1.Click on the: Classes & Activities link.
2.Click on Activities tab (next to "Welcome" tab).
3.Click on "Advanced Search" button (on right side).
4. Type in the "keyword" box the word.. golf, then hit Search Button.
5. A -Golf Swing class link will appear at bottom of page. Click on link, class schedules will appear.
6.View information,click on Add button (to right) to register for class.


---

Or, just call the Community Center. Judy Chen can help you. They are all really good people there. Very helpful! (714)229-6780

The Community Center has very easy access for registration. Located just east of Walker, west of Valley View on Orange Ave. (south side of Orange Ave)
The registration office is a few steps from the parking lot, to your right.
Communtity Center phone: (714) 229-6780.


Price: $77.00 per person, ( 4 - consecutive week sessions)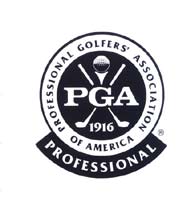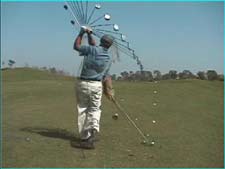 ---

Winter Upcoming Class, Feb.-March 2019 (4 week session)
Saturdays

February 16,23 March 2,9
2:00 to 3:00


---

Spring Upcoming Class, May 2019 (4 week session)
Saturdays

May 4,11,18,25
2:00 to 3:00


---

Summer Upcoming Class, July-August 2019 (4 week session)
Saturdays

July 13,20,27,August 3
2:00 to 3:00


---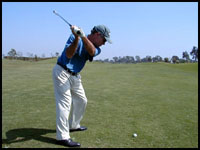 Clubs can be provided if needed. Experienced golfers encouraged to bring all clubs to sessions.
*Practice Range balls are sold at a student discount,the number of practice range balls used is each student's preference.


Week # 1
Check grip, address, learn/check miniature swings. (Chipping / Pitching)
Week # 2
Putting fundamentals / more on miniature swings / Go to bigger swings
Week # 3
Practice short or full swings /use woods / longer clubs.
Week # 4
Practice all swings / Do one-on-one Video swing analysis with the "Pro".