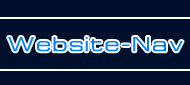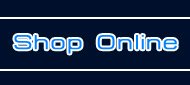 click on player's name to view swings
Watching Video Swings:
Don't look for a "position", look at in a general Sybervision ** way. Look for similarities and/or differences of areas that may be of interest to you like:
swing shapes, set-up/address looks, impact areas, swing motions, swing finishes ,etc.
If your Pro/PGA instructor/me talks about how your arms should swing, look at how a certain player does it and how another may do it. The Tour Pros have wonderful hand-eye-coordination AND they are expert Manipulators of Impact. Your general visualization is more important than some magic position.


Understand that different camera angles can make certain positions "appear" a certain way, but are not what you might think you see because of the different angles the video could have been shot at.
As an example, a camera set for a down-the-target- line will give a position one look, a camera angle down-body-line will give a different look, higher or lower will show another look.
Video is a great teaching/communication tool, but only within the context of learning a feel that is individual, which is to say …yours.


We usually don't know what kind of shot the players were trying to hit, which can affect its "look". If the shot the player was trying to produce had a left- to- right shape, or right- to- left shape, that factor could easily affect the player's different set-ups, hand/arm swing shapes.

Some swings are taken on a driving range while others are on a golf course during play. The better players, (which all Tour Professionals have to be), always try to hit shots to targets and with some sort of shape to the ball's flight. That requires "feel" adjustments, which could easily change a look of a swing at that time.


The Loading Period:
The swings "Loading" may take a few seconds to load.


Give the page a full load time. Some swings may appear earlier than others, let them load completely. (they will run through a complete swing speed cycle, then stop in "ready still mode" for you to activate with the buttons)


If you just can't wait, no big deal, the swing may jump and stall a little at first, but will eventually run smoothly when fully loaded. You will find the next time you view this page, whether going back and forth today or the next day, month, etc. the swings will appear and load MUCH quicker.




** SyberVision or CyberVision has been referred to as Muscle Memory Programming, or as often referred to as"Repititous Sensory Stimulation". Some would say SyberVision could be used as a "dramatic improvement in the quality and consistency of a player". Basically, a theory based on viewing enough times and you will do it.
Lydia Ko
Lydia Ko
height- 5', 5"
weight-112 lbs
birthday 4/24/1997
birthplace- South Korea







On questions from the media, 16-year-old New Zealander Lydia Ko response to NOT getting the $300,000 first prize for winning the 2013 Canadian Open because she is an amateur:

"I don't care. I don't care. I can say that a couple more times, if you want."
-Lydia Ko-
Currently (2013) she is the first player in nearly two years to successfully defend an LPGA title. She won last year's Canadian Open!

"I got my mom's permission to say anything except for when I am going to announce that I am turning pro."
It appears huge career is ahead when she eventually turns professional, and there are signs that a decision on that may not be too far away. And get this: she now has five wins in professional tournaments, and has never missed a cut in 22 professional events. She has already forfeited prize money in the region of 1 million dollars. Nice to see in our times of greed. New Zealand values I suppose.



wait-once loaded--swings above never stop



I really like her swing transitions. She works her hips in a good way to deliver her swinging arms at impact. Timing in a good swing is coordinating the upper and lower half. Very important when hitting shaped shots.
Bs



| | |
| --- | --- |
| wait-once loaded--swings above never stop | |
| | |
| --- | --- |
| wait-once loaded--swings above never stop | |
| | |
| --- | --- |
| wait-once loaded--swings above never stop | |
---
Sunday December 8th, 2013 playing in her second tournament after turning pro, 16 year old Lydia Ko wins the World Ladies Masters! Closing with a 4 under 68, which gave her a 3 stroke victory. She finished with 11 under over-all total of 205.
---
November 23rd 2014
Amazing Lydia Ko claimed a $1.9 million jackpot - winning both the LPGA's season-long Order of Merit and the Tour Championship - in the end of her first year as a professional.

Check out "The Lydia Ko Approach" under the Psychoanalysis Golf link. (far left and up)

---
Return to Players Swings List